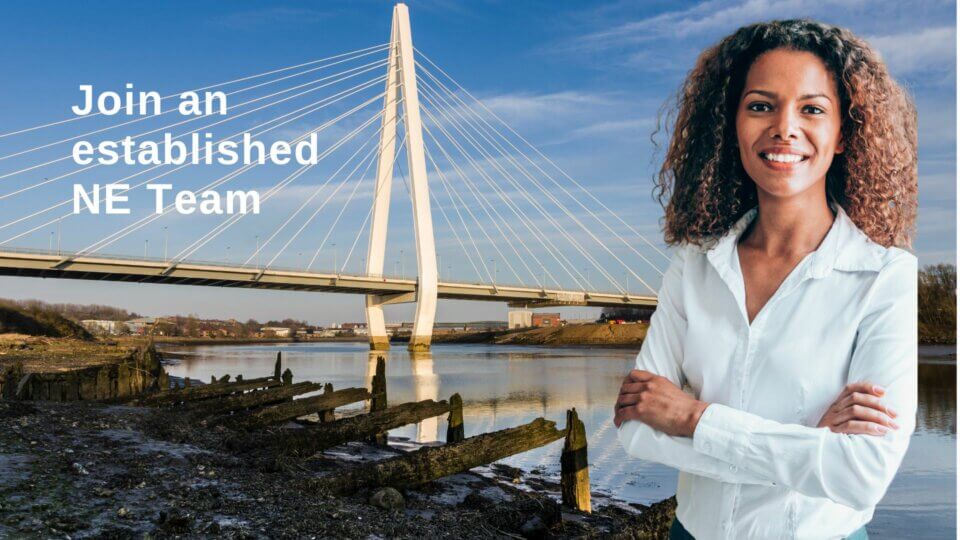 We have established Business Doctors at the heart of the business support community in the North East, successfully delivered seminars and workshops with our key strategic partners to 1000s of SMEs and developed a significant client base.
We seek to grow our consulting team to meet the ongoing demand.
With the support of our Regional Director Graham Robson, you would build your client portfolio and consultancy business as part of a collaborative team.
Business Doctors is a business advisory franchise launched in the UK by co-founders Matt Levington and. Rod Davies in 2004.
Proud winners of the British Franchise Association (BFA) HSBC, Leadership and Culture Award, a testament to our strong values and purpose – to support the wider business community and local economies.
The ideal candidate.
Finding individuals with the right mindset and shared values is essential to our continued success.
Suitable candidates must be experienced and qualified professionals (minimum of 20 years) with a clear understanding of general business growth and strategy, as our training will show you how to apply/scale this for SMEs. You will also need to be motivated by the desire to help others.
We don't just coach; we get on the pitch!
Our approach differs from traditional management consultancy because we roll up our sleeves and work alongside small businesses as part of their team. This opportunity suits people who want to build lasting relationships with companies, from established family businesses to young start-ups.
A proven business model.
You will benefit from a tried and tested business model and tools, including branded sales collateral, digital channels and operating mechanisms.
We will provide a comprehensive training programme, with launch and ongoing support from the Head Office, Regional Directors and a collaborative network of like-minded individuals.
Investment is required.
It is important to note that this is not a job; it is an opportunity for you to launch and operate a business advisory service helping businesses within your local community.
Please get in touch for more information.